What Our Customers Say...
We are a proud establishment! Our goal is to keep our customers satisfied and coming back. After many years of being opened, we continue to better our coin laundry and strive for the best customer service.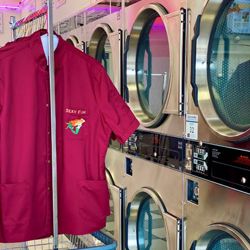 The washing machines here work great and they are very welcoming
The prices here are very low and their customer service is great. I ran out of some and they were happy to help me out.
The ladies there do my laundry weekly.. Beautifuly folded or hung.. Love them... Dora and the 2 ladies really care...
I've been coming here since it was Friendly Coin wash. Machines are always clean. There is a bathroom. It's always been clean when I've used it. You can use an app to pay for washing if you don't have change.